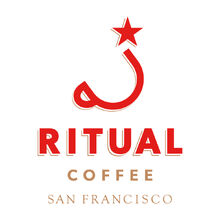 Ritual Coffee Roasters is a coffee roaster based in San Francisco, California, with four cafes in San Francisco and Napa.
Founded in 2005, Ritual Roasters is considered part of the "Third Wave Coffee" of independent companies which both roast their own beans, wholesale, and operate cafes. Their peers include Blue Bottle Coffee Company and Four Barrel Coffee, among others. Ritual's San Francisco cafes are also known as popular hangout and working spaces for tech workers in the city
Sourcing
According to Ritual owner Eileen Hassi Rinaldi , Ritual "first started sourcing coffee directly from coffee farmers in 2006...." Ritual states on its site that "of the 250,453 pounds of coffee we roasted last year, over 95% came directly from our producer partners."
Rituals buyers buy from growers in Central America, South America, and Africa, and visit each farm at least once a season.
Roasting
Ritual's Director of Quality Control and Espresso, described their roasting style this way:
"Basically, we start with amazing green coffees. The sourcing and the quality of the green have always been paramount. Any roaster is going to tell you they're trying to roast "transparently", but...we have the pleasure of having extremely high quality greens, and that allows us to have a much lighter roasting degree than is common in the US. I would say we're pushing towards a Scandinavian roasting style or philosophy."
Brewing
Ritual's store baristas will brew drip coffee and espresso drinks.
Ritual drip coffee is brewed in-store using the Japanese V60 Brewer (cone drip) "because it provides the cleanest flavors while giving us the articulated acidity we love."
Locations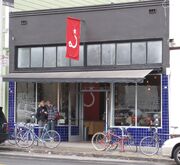 San Francisco Mission, 1026 Valencia St, San Francisco, CA 94110
San Francisco Bayview in Flora Grubb Gardens, 1634 Jerrold Ave, San Francisco, CA 94124
San Francisco Hayes Valley at Proxy, 432b Octavia St, San Francisco, CA 94102
Napa Valley at Oxbow Public Market, 610 First Street, Napa, California 94559
External links
Community content is available under
CC-BY-SA
unless otherwise noted.