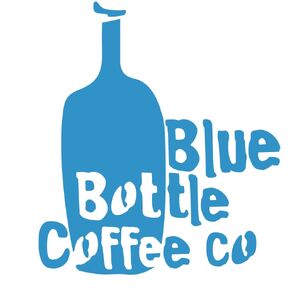 Blue Bottle Coffee Company is a coffee roaster and retailer headquartered in Oakland, California. The company is considered part of the Third Wave Coffee trend, which focuses on single-origin beans and preparation by skilled baristas.
Founded by James Freeman, the company was originally based in Oakland, California but soon expanded to other areas. In 2012, Blue Bottle followed in the footsteps of previously independent roasters like Stumptown Coffee by taking $20 million in venture capital investment.
Sourcing
Blue Bottle buys beans from coffee brokers importing through the Port of Oakland from Latin America, East Africa, and Oceania. All beans are shade-grown and almost all are organic (exceptions are occasionally made for delicious pesticide-free beans).
Rituals buyers buy from growers in Central America, South America, and Africa, and visit each farm at least once a season.[1]
Brewing
Founder James Freeman's pledge: "I will only sell coffee less than 48 hours out of the roaster to my customers, so they may enjoy coffee at its peak of flavor. I will only use the finest, most delicious and responsibly sourced beans."
But Blue Bottle baristas won't serve beans directly out of the roaster, determining that there is such a thing as "too fresh." In this Complex article , the writer cites: "According to Blue Bottle's standards, espresso beans are best served four to seven days after being roasted, and drip coffees taste best between day two and day six."
Locations
Blue Bottle now operates several cafés at locations around San Francisco, including the Ferry Building and the San Francisco Museum of Modern Art's rooftop garden.[2] Blue Bottle opened its first New York location in 2010.
External links
Community content is available under
CC-BY-SA
unless otherwise noted.