Events
The following coffee-related events occurred in 1869:
July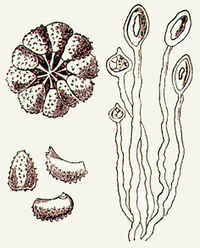 July 24 - Botanist George Henry Kendrick Thwaites writes of a fungus affecting leaves on a coffee tree. This fungus would become known as coffee rust (hemileia vastarix)[1].
November
November 6 - Based upon the observations of George Henry Kendrick Thwaites, Rev. Miles Berkeley published the first description of coffee rust (hemileia vastatrix)[2].
References
Community content is available under
CC-BY-SA
unless otherwise noted.